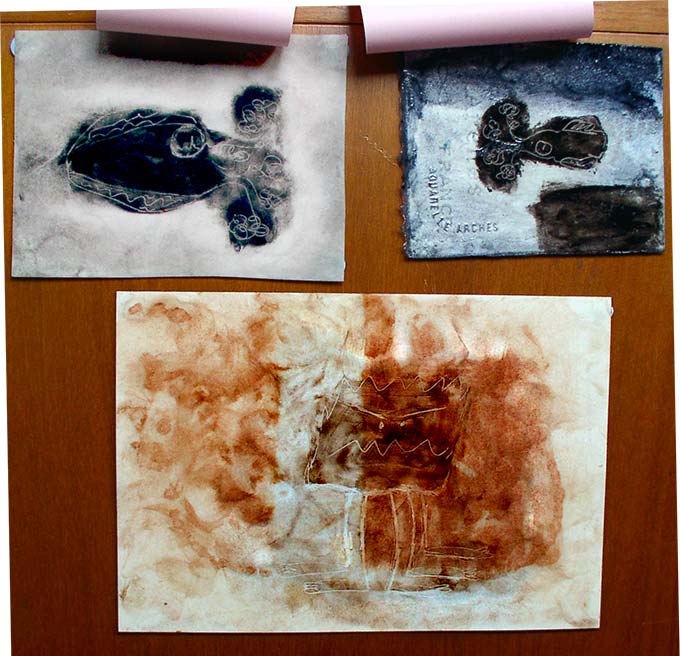 If your head iswax, don't walk in the sun.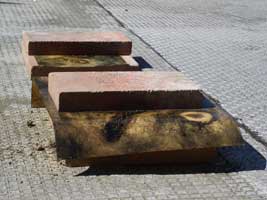 The dayligth experimental protocol is presented in the above pictures, aiming at testing lightfastness for indigo and cuttlefish sepia in direct outdoor sun exposure for one month (August 2005).
As a control, a 22x11 cm brick was used to protected from sun a part of each painting, it isn't all that bad.
Copal resin acts here as a medium and as a varnish, something of a mystery, it is not uninteresting.
The surface is moldy under the bricks while unexposed part are healthy.
Unexpected copal discoloration in sun-exposed parts while indigo and sepia ink are not altered.
Indigo blue even more visible as consequence of copal resin discoloration.
After one month in very harsh outdoor conditions: